The development of the times does make things change. Starting from how you interact with others, communicate until infatuated with the name gadgets. Not only your lifestyle that changed, but the pattern of business also changed. Conscious or not, if the business also changes?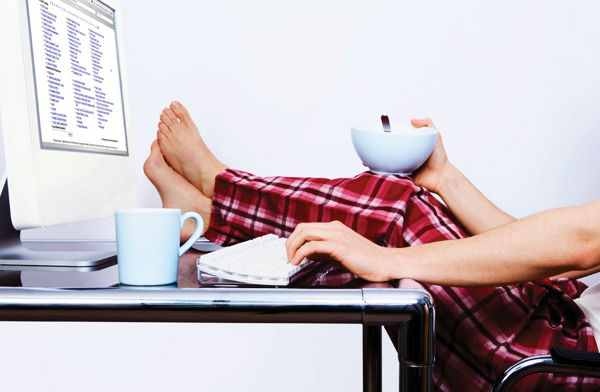 In the past: There are hours of operation in your business.
Now: You must be available within 24 hours.
It is true. In the past you open the store from 9 to 5 pm, after that close and not accept customers. Now, even though the store is closed, you are required to serve customers via social media.
In the past: All using paper and manual.
Now: More use of digital methods in running a business.
Using paper often makes data easily lost due to slipping. So, these changes bring a positive impact, provided you can use them well.
In the past: The clerk was all-out and all worked on several things at once because of all the manuals.
Now: Oddly enough, although digital, the number of employees is increasing and all are required to focus on their respective jobs. There is no cross section in the work.
Cross section means employees can take part in all work. For example the marketing part suddenly come to do finance and vice versa. Now, the business becomes more focused and all have their respective parts, so that the results are more leverage.
In the past: Your job is what is in front of you.
Now: Work can come from anywhere, even the edge of the world.
Through the development of the internet, you can introduce the business to foreign countries, without limit. So you should be ready to get orders from people abroad anyway.
In the past: The people you meet are limited in scope.
Now: You will meet various people.
Automatically, you will meet and communicate with them. Of course, you are required to hire someone proficient in a foreign language. Or else you are obliged to learn the foreign language. Especially English as a universal language.
In the past: Want to talk in your style, it will not matter.
Now: You have to be able to adapt to everyone, because they have different backgrounds.
Working with strangers means you must understand how their culture is. For example, if you talk to a Japanese person then you should bend first before speaking, as a sign of respect.
In the past: The scope of your work is small.
Now: Must work with people who are outside the city, even outside the country though.
Not only the owner of the business, but the employees will also be involved in business relationships with abroad. So you have to get ready to face the person.
In the past: Just keep silent in store, home, or office.
Now: Traveling everywhere.
Business becomes global, not limited in the city only. So, you are obliged to travel, for example to submit a proposal, order goods, and so forth.
Well, a lot of things change in managing a business? Does your business also adapt to these things?