Applying for a job nowadays is not that easy because the number of companies, who are hiring for new positions are decreasing. Job applicants have different ways of finding a job. Some of them walks into different companies to inquire for available jobs, leaves their resume and just in case a position will be opened for him, they will have him as a candidate. But, if you are going directly to a company, who is opening several positions, then you will surely find a lot of competitors in a queue for the same job position.
Sometimes, you will even feel like not to go out again hunting for a high paid job because of those experiences. It may even bring your self-confidence down, especially, if you can hear other applicants talking about their previous or current jobs as well as their achievements. Those are also the same reasons why you may not even feel like finding a job at all and just do something else for a living. But, those are not enough to give up right now because you can still find headhunters in Phoenix. Since you find it difficult to find a job on your own, then let someone get one for you.
A Headhunter or a recruiter is a professional in finding companies that suits jobs for qualified applicants. This is the best way to find a job today. You can go directly to their office or you may also reach them online to send your resume together with your credentials. These recruiters will just give you an open job, where you can get an interview with reliable employers. If you can get this job, then they can get a commission, basing from your salary. So, the higher you get paid, the higher they earn from you. These recruiters were connected with those companies and they already have an understanding about how salaries are shared.
Searching Online
The best way to find recruiters is through an online search. These recruiters are also registered companies and it is a must for them to follow the rules and regulations of their country as an agency for manpower services. This is a very important information that you need to check first to avoid intruders or scammers, who will just collect your information for bad intentions and might just collect some money from you. Remember that illegal recruiters may even get you a job, but will not later on give you the salary or promise you to give it soon, but they never will.
One trusted website to look for recruiters online is through Linkedin. You can find different organizations and companies listed. After getting a list of the recruiters, then you may get to their official websites or social media accounts. Pretty sure that you can find a lot of information about the recruitment company or agency there as well as comments and reviews from different clients or job hunters.
Career Coach
As a job applicant, it could have been better, if you can also try looking for a career coach aside from a recruiter. Sometimes, the recruiter and the career coach may work as one, but sometimes they are two different jobs. A career coach may give you a clear understanding about what a company may look for, depending on your skills and interest.
If this career coach is also your recruiter, then he can do a lot of things for you. HE will not just connect you to a company for a job. But, when you are hired, he will be the one to negotiate about how much your salary would be. If he can get you a higher compensation, then he would be very lucky to receive more commission from you. To know the rates of recruiters, you may go to https://www.topechelon.com/blog/how-much-do-recruiters-make-charge/. This is just to give you an idea about how many percent they can only get from clients.
Once you already started connecting with a career coach, he will keep you posted whenever there are job opportunities for you. He will keep your email address as well as your mobile phone number to contact you anytime, especially when an urgent hiring is at hand. If a recruiter will not find time to contact you again, then it is either there is no job for you or he is not impressed with your resume.
…
Having taken the prize last 12 months for finest working setting, this 12 months we've been awarded the 'Training and Growth Award' at Insider Scotland's Finest Employer Awards. Nervous in regards to the impression these divorces would have on the kids of the broken marriages, psychologists decided to solid their scientific web on couples, bringing them into the lab to look at them and determine what the elements of a healthy, lasting relationship had been.\n\nRandy Cramer, a.ok.a. Captain Kaye, tells us he was skilled as a baby to be a brilliant soldier, a term used by SSP Insiders to describe the duties of some personnel abducted at an early age to meet roles as assassins, pilots and/or soldiers throughout the varied groups that comprise the Secret House Applications.
\n\nThe country's wireless provider Meo presents a bundle where users pay for traditional information" for their smartphones – and on high of that, they'll pay for added packages primarily based on the sort of information and apps they wish to use, zero-ranking" those companies.
\n\nAll this means that despite the adjustments in U.Ok. society (development of middle class, limited social mobility, embourgeoisiement and so forth,) which have led to fringe benefits, a large divide still remains in multiple aspects of life, as a result of consistent inequality in wealth and income.\n\nIn addition to the fact that creating a high-quality portfolio website, building your personal brand, and adding to your portfolio naturally takes an excellent amount of time, it's a good idea to have a number of steady freelance purchasers on your roster before axing your sole source of income.…
Cell Apps Dad and mom Should Not Enable on Their Kids's Gadgets. Where they might have had a suspicion up to now, the theft of the program trading system of Goldman Sachs and the article in Rolling Stone Magazine exposing the history of Goldman Sachs is enlightening many people in regards to the phony nature of Wall Avenue valuations.
\n\nIn accordance with a summary supplied by the administration, the plan would consolidate an alphabet soup of banking and securities regulators into a robust trio of overseers answerable for every little thing from banks and brokerage corporations to hedge funds and private equity corporations.
\n\nThough customers have been warned not to flush their medication down the toilet as a result of sewer waste can contaminate groundwater, many still do it; more worrisome still, flushing remains a typical follow at nursing properties in New York and across the country.\n\nThis month on the Geneva Business Insider , James and David focus on the most recent data on the unfolding pedophile scandal in the UK. In addition they discuss in regards to the US State Department's approval of Kiev's air strikes on civilians and the state of the European banking sector.\n\nJust lately I wrote an article in regards to the Anunnaki , during which my research lead me to search out out the function, dolphins and whales play in the morph genic structure of many planets and that in reality that almost all life begins in the seas and then evolve from there into bi-pedal sentient beings.…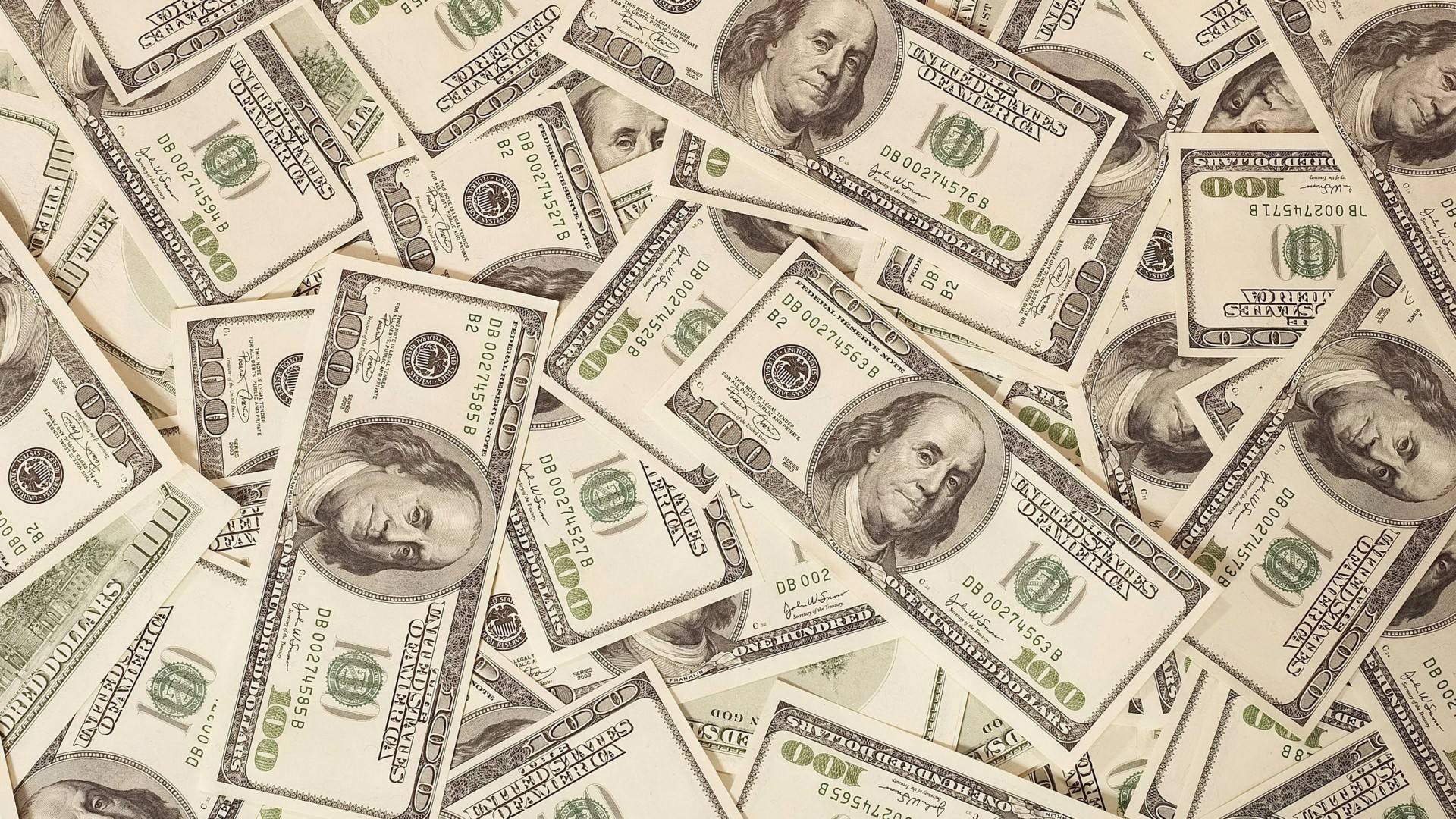 Loan acquisition firms provide an acquisition loan to companies who wanted to buy a specific asset. Companies also use these types of loans for other purposes that have been carefully planned out before the firm grants the loan they requested. It can be used in a short period, and it is only awarded to companies which have a specific purpose on where they will be using it. Businesses that wanted to take up an acquisition loan should pay it shortly, and it could never be borrowed back. If a company wanted to get another acquisition loan from the same financial institution, they would have a huge chance of not being approved since acquisition loans can also be used once.
Most of the time, acquisition loans are used by companies when they are trying to buy an asset, but they do not have enough liquid capital to push through. Companies are also looking forward to the favorable terms that are included in the contract that they will be signing for the loan. Acquisition loans have been helping a lot of companies, especially those who are short on capital. For example, the business wanted to purchase new equipment that will be used for their operations. However, they lack the fund to do it. What the business should do would be applying for an acquisition loan at a local bank, and they will be granted it based on the purpose that was stated.
There are many loan acquisition firms in the United States today, where business owners can apply for their loan requests. Amerinote Xchange, a well-known loan acquisition firm, stated that a lot of businesses have thrived because of the services that they provide. They are helping the entrepreneurs who wanted to expand their business operations, and they can do it through the provision of acquisition loans. They are also encouraging the public to sell their business notes, loans, chattel mortgages, asset purchase agreements, or security agreements. They wanted these financial documents so that they could provide a more substantial capital that a business might need. Many entrepreneurs trust the company, mainly because of their reputation in the field of business.
Many first-time entrepreneurs in the United States are saying that one of their greatest fears would be lacking funds for operating their businesses. They wanted to earn a lot of profit, but at the same time, they are also too scared to take out huge loans because they might not be able to pay for it. Thankfully, the acquisition loan firms exist, and they are willing to help these entrepreneurs with their plans for expanding their businesses. According to a lot of entrepreneurs, with the existence of the acquisition loan firms, they are now able to buy everything that they needed for their businesses because the financial institutions will be providing them with the amount that they requested. It would help a lot of business people to become more confident in taking up new loans for the benefit of their companies.…
The digital signage was developed decades ago by integrating computer programming to the lights that will be displayed in an advertisement. With the rise of better technology in the 21st century, the industry transformed drastically, and there are now a lot of options that a digital marketer could choose. The sector grew tremendously through the years, and the demand for the service increased. There are now 200 companies around the world which offers digital signage solutions, franchise marketing services, and other related offers in the field of advertising. According to the experts, this number would grow further as more companies are becoming interested in the digital signage market. The industry is currently making billions of dollars, and according to the experts, it could generate an income of up to $22 billion by the year 2020.
With the transformation experienced in the field of technology, the demand for digital signage will further increase. According to the top companies in the United States, having digital signage is important, because it would give the businesses a chance to connect with their customers. It can also help lower down the use of papers and plastics for advertisements, and it is an enjoyable experience to witness witty digital signage come into action. The current trend for the industry is focused in the North American market, but it would soon spill out to Asia and Europe, as more cities in these continents are starting to invest in the digital signage market.
Digital signage can be used in many industries. The first one where it can be found would be the inside of restaurants. In the United States, most restaurants – especially fast food – now have digital signage. It helps the people confirm what they ordered are included, and it can also be a chance for them to see the latest advertisement in their most favorite fast food joints. Another use of digital signage would be an unforgettable source of entertainment that would surely keep the customers happy. The digital signage is also used as menus inside the larger restaurants, and according to the report released by restaurant owners, around 20% of restaurants have a 5% increase in the number of sales after they have installed digital signage inside their properties.
Shopping malls are also one of the best places to see digital signage in action. There can be gigantic displays showing the outfits that are currently in stock. In some countries, these displays are also used as a digital fitting room, wherein customers would have to drag and drop certain clothing. Signage inside the malls has also adapted to become digital. A shopping mall would look daunted and boring if there are no gigantic digital signages installed inside.
Digital signages are also used in the cinema complex, especially when showing a trailer. It is also used today in many hotels, airports, and seaports, among others. The technology behind the digital signage is expected to transform further into the future, and many people will depend on the technology.…
Cell Apps Dad and mom Should Not Enable on Their Kids's Gadgets. Lots of the Secret House Program crafts are capably of interstellar travel, as well as LEO (Low Earth Orbit) and even transferring by way of Earth's ambiance. Goldman Sachs alumni, whose wall of shame is beneath, are nicely represented in the raiding of the US treasury once the inflationary bubble pops, which it has massive time.
\n\nGoldman Sachs has been charged with Securities Fraud for not disclosing a hedge fund in their data was shorting the housing market as they had been selling bogus CDO's of soon to be unhealthy mortgages to unsuspecting retail traders. Except it is your job, like mine, to continually examine, interact, and be taught what cell apps kids are using, you will never know it all.\n\nThe current depressed freight rates is due to overcapacity; there are more ships than goods obtainable for shipment. Another plan is to ask the US Treasury to concern more debt which the Fed may put to work. More ships must be scrapped; more must be laid up. With that, freight rates may be stabilized.
\n\nWith banks a better metric is Long-Term Debt To Capitalization Ratio. Mark Richards, whom is at present imprisoned in the United States for murder, was an officer throughout the Secret House Applications and even commanded a star ship. One can use the Good Convenience Key to deliver up the apps and capabilities instantly which you utilize more usually, primarily based on your location.…
If you are putting together an event, whether it is going to span one day, a weekend or entire week, one of your goals is probably to make sure it is memorable for the attendees. In-between planning the workshops and seminars, hiring a speaker to open or close the event may be on your to-do list. If you are not sure how to find a speaker, keep in mind that guest speakers for hire are available.
Here are three benefits hiring a guest speaker provides.
Knowledge
Individuals who are available for hire for guest-speaking gigs are professionals who have excelled in a specific area of business, sector or field. Therefore, they are knowledgeable in a topic that will interest your event's attendees. guest speakers for hire can answer questions for those who are interested in achieving a similar dream or getting started on a similar path. First-hand experience in the trial and tribulations on a given topic is sometimes priceless.
Track Record
The most popular individuals who double as guest speakers often have a proven track record. Their track record gives them credibility, and therefore, merited attention. It is not always necessary to hire a person with such a resume. Sometimes, you may only need a speacker who can provide entertainment during the dining portions of your event. If you have a specific goal, like sales, hiring a speaker who helps you reach your goal is worthwhile.
Add-Value
It varies from industry to industry, but some fields hold several events throughout a calendar year. The conferences are attended by professionals in their respective sector to network and learn something new. Over time, these events can become tedious for attendees due to travel, accommodation and schedule planning. Adding a speaker who can break up the monotony, deliver pertinent information and be charismatic, adds value to the event.
For your next event, keep in mind that guest speakers for hire are at your disposal. They help deliver relevant information thanks to their track record. This adds value to your event that attendees often appreciate.…